The Ruach story begins in 1993 in our Managing Director, Ian Penman's spare bedroom. That's when he had the idea to set up a company specialising in exceptional quality, honestly priced bespoke kitchens.
Since day one, we have made it our mission to help people get more from their homes by providing luxurious tailormade solutions. Our personalised approach inspired us to name the company 'Ruach' (pronounced /roo'och/ to rhyme with 'clock'), after the ancient Hebrew word for spirit.
After building the business up from scratch and dedicating years to earning the outstanding reputation which we've come to be known for, Ian now employs both his son and daughter in the company. We take great pride in retaining this family-orientated feel and are committed to doing everything we can to help our clients find their perfect kitchens.
An Experienced Team With Your Best Interests At Heart
Our qualified designers will work closely with you to bring your vision to life. They'll take the time to understand your lifestyle and how you intend to use your kitchen in order to devise a truly bespoke solution. Once your design is perfect, we will provide all the support required to transform your space. Our in-house fitting team are experienced in working with Ruach products. We trust them to install all our kitchens with flawless precision and care. We can also assist with building projects and extensions. As an independent family-run team, we pride ourselves on our exacting standards and are dedicated to ensuring your journey is as enjoyable and stress-free as possible.
Truly Seamless Hassle-Free Service
Whether you're considering extending your property or simply looking to renovate your existing space, our comprehensive professional service makes achieving your perfect kitchen simple and hassle-free. We have many years of experience liaising with builders and architects and can even offer advice on remodelling your home, gaining planning permission, and more. Our in-house team of skilled fitters install all our kitchens with outstanding precision and care, so you don't have to worry about a thing. Whatever level of service you require, you can trust us to ensure your project runs smoothly.
A Passion For Exceptional Craftsmanship
Here at Ruach, we are truly passionate about creating spectacular kitchens. We have dedicated many years to forging relationships with some of the most talented and prestigious kitchen manufacturers in Germany and the UK.
All our trusted partners utilise the best materials and components alongside a combination of state-of-the-art technology and traditional techniques to deliver the highest standard of bespoke furniture. From championing the finest quality products to keeping up to date with the latest design trends, we strive to ensure all our interiors epitomise exquisite craftsmanship, timeless style, and superb longevity.
Discover A Beautiful Collection Of High-End Products
From AEG and Bora to Miele and Siemens, we are partners with an extensive range of leading appliance brands. So, whether you're looking for an all-singing, all-dancing venting hob or a simple and reliable oven, you'll find absolutely everything you need to take your kitchen to the next level. Furthermore, you can trust our expert team to recommend the perfect appliances to complement your individual lifestyle and budget. We possess unrivalled knowledge of all our products and their unique features. Click the button below to learn more.
A Beautifully Curated Kent Showroom
Our charming boutique Kent showroom is undeniably the jewel in our crown. Featuring a beautifully curated range of modern and traditional kitchen displays and an extensive collection of samples, it's the ideal place to visualise your design and learn more about what we do.
Experiencing our luxurious kitchens up close is not only an excellent way to get a feel for the quality of our premium products but is also the perfect opportunity to appreciate our extraordinary eye for detail. Plus, our friendly and knowledgeable team are always on hand to answer your questions and offer advice. Visiting our Kent showroom is an excellent way to find inspiration and take a step closer to bringing your vision to life.
Testimonials
Great service and very happy with the kitchen! We use our fabulous large island all the time for eating, cooking, doing family jigsaw puzzles and as a space for homework. It's such a large space for doing various things at the same time.
Kitchen Project in Cowden, Kent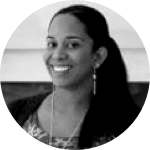 Working with Violet the designer was an absolute delight. The team ensured that all my desires were met and the fitter couldn't have been a more pleasant and accommodating guy.
Kitchen Project in Ightham, Kent
Our favourite features are the peninsula (we love the quartz), the hob, the larder. Also very happy to have an eye level grill.
Kitchen Project in Warlingham, Surrey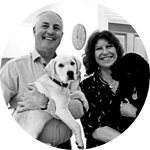 Ruach were extremely professional but also personal and friendly. Especially at the outset. We also had some helpful updates once the delivery dates were confirmed and the installation team were considerate, expert and helpful.
Kitchen Project in Oxted, Surrey
If you're looking for an experienced and honest team to help you achieve a beautiful and long-lasting kitchen, you're in the right place. Simply click the button below to start your journey now.