Technology To Transform Your Kitchen
From sensor cooking and steam ovens to Quooker taps and venting hobs, the latest innovations have never been so elegant or so important when designing your new kitchen.
We supply the latest integrated models from our market-leading brands, AEG, Miele, Bora, Neff, Siemens and Quooker. Our designers will match our appliances to your lifestyle and unique requirements so that your finished kitchen not only looks beautiful but works for you.
Bora appliances have redefined the landscape of home cooking, introducing a revolutionary approach that combines cutting-edge technology, sleek design, and unmatched efficiency. With their innovative extraction systems integrated directly into cooktops, Bora has transformed the way we experience and interact with our kitchens.
Gone are the days of bulky and obstructive range hoods. Bora appliances have ingeniously eliminated the need for traditional overhead extraction by integrating powerful extraction directly into the cooktop surface. Visit the showroom to see what Bora can do for you...
At our kitchen design and installation business, we are committed to providing our customers with the best-in-class products that enhance their kitchen experience. That's why we proudly supply Siemens Home Connect appliances as part of our offerings.
Siemens is a renowned brand known for its cutting-edge technology, exceptional quality, and innovative solutions. With Siemens Home Connect appliances, you can bring the future into your kitchen, as they are designed to seamlessly integrate into a connected and smart home environment.
At Ruach, we are proud to offer a wide range of Neff kitchen appliances that embody the perfect combination of innovation, craftsmanship, and culinary excellence. When it comes to enhancing your kitchen, Neff appliances are the epitome of style, performance, and functionality. Neff appliances are designed to inspire and empower your inner chef. With state-of-the-art features and intuitive controls, Neff makes it effortless for you to unleash your culinary creativity. From sleek and powerful ovens to versatile and efficient cooktops, each Neff appliance is engineered to deliver exceptional performance and consistently excellent results.
AEG has a long-standing reputation for innovation and quality, backed by 130 years of experience in the industry. Their commitment to intelligent technology and responsive design ensures that their appliances are not only visually appealing but also highly efficient and user-friendly.
When it comes to designing and installing kitchens, Ruach always strive to provide our customers with the best products that enhance both functionality and aesthetics. That's why we highly recommend considering AEG appliances for your kitchen.
The new essential in every kitchen, the all-in-one Quooker Flex and Fusion provide instant 100-degree boiling water. No more waiting for the kettle to boil to have a cuppa with friends. There's also an option to add the Cube, which provides chilled filtered and chilled sparkling water. With low running costs, now is the best time to remove the kettle from your worktop and become more energy efficient.
Miele creates top-of-the-range appliances which have won awards for outstanding product design and sustainability. Innovation, value and timeless elegance are seen across Miele's products.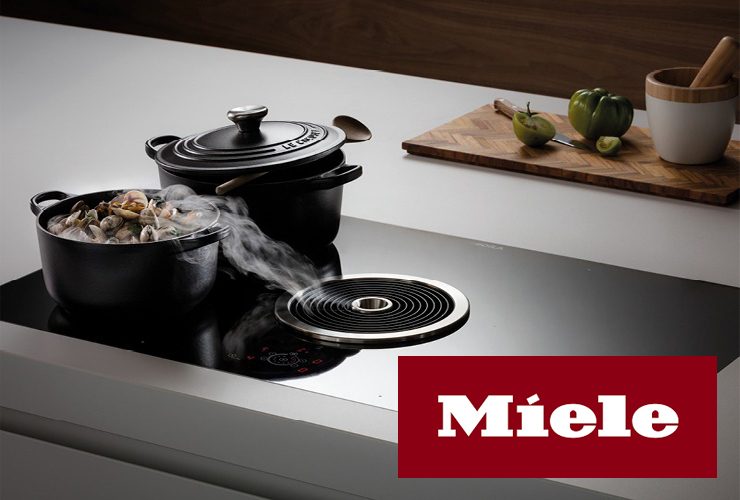 If you're looking for an experienced and honest team to help you achieve a beautiful and long-lasting kitchen, you're in the right place. Simply click the button below to start your journey now.