If you are anything like us, most of your time at home is spent in the kitchen. Whether catching up over a cup of tea or cooking a delicious Sunday roast, your kitchen is the heart of your home and a wonderful place to relax with friends and family. As such an important space, it's undoubtedly worth investing in an elegant and practical design that will stand the test of time. Here at Ruach, we pride ourselves on the superb quality of our kitchens and have gone to great lengths to source various luxurious handmade products from trusted UK craftspeople. All of our stunning kitchens are bespoke to suit your needs. We take our time to make sure every detail of your space complements your current requirements, as well as accommodating any requirements you may have in the future. Our stylish bespoke and handmade Tunbridge Wells kitchens are crafted for a lifetime of enjoyment.
Beautiful Bespoke Modern & Traditional Tunbridge Wells Kitchens
At Ruach Kitchens, we know how important your kitchen is to you, and we completely understand that every detail matters. From finding the exact tone of paint to choosing the perfect handles, our friendly and honest team will be by your side, helping bring your stunning bespoke Tunbridge Wells kitchen to life.
Our professional designers will work with you to create an ingenious layout that complements your space and lifestyle, introducing fantastic storage solutions and brilliant practical features to transform your home. We have a gorgeous range of modern and traditional kitchen styles, all of which will be carefully tailored to suit your needs. Thanks to the creativity and originality of our design team and our amazing collection of beautiful products, no two of our bespoke kitchens ever look alike.
Seamless Tunbridge Wells Kitchen Installations
Once you are completely satisfied with your new Tunbridge Wells kitchen design, we will get to work managing, coordinating, and carrying out your installation. Our in-house team of highly trained and experienced fitters will carry out every aspect of your project, including tiling, flooring, electrics, and plumbing (including gas). We will take care of the removal and safe disposal of your old kitchen and can even arrange for temporary appliances should you need them whilst we carry out our work. At Ruach Kitchens, we do everything to ensure your experience is as smooth and hassle-free as possible.
We understand that you won't want numerous people coming and going from your house, so we never subcontract our work. You can be assured that the people responsible for bringing your kitchen to life are genuinely committed to making sure our customers are 100% satisfied with the finished result. Our fitters take great pride in their work and ensure every detail of your new kitchen is crafted with meticulous precision.
Tunbridge Wells' Kitchen Experts
Ruach has been creating outstanding fitted kitchens in Tunbridge Wells and throughout Kent for over 25 years. When designing and installing gorgeous Tunbridge Wells kitchens, our expertise is simply unrivalled. We fully appreciate just how important your kitchen is to you, and we know the steps we need to take to bring your unique vision to life.
Tunbridge Wells residents have been recommending our team for over 25 years. Why not look at our testimonials to see what our wonderful customers say about our work.
Visit Our Kitchen Showroom Near Tunbridge Wells
The best way to get a feel for our bespoke and handmade Tunbridge Wells kitchens is by visiting our nearby showroom. We have several beautiful displays to explore, alongside a wonderful collection of material samples and fantastic cutting-edge appliances. Browsing our range offers a great opportunity to begin envisioning how your gorgeous new space could look. Experiencing our kitchens up close also allows you to appreciate the superb quality and workmanship behind our designs.
Our kitchen showroom is in Westerham, just 25 minutes from Tunbridge Wells. We would be delighted to welcome you for a visit. Our expert designers would love to discuss the ideas you have for your kitchen and share their professional advice.
Testimonials
Great service and very happy with the kitchen! We use our fabulous large island all the time for eating, cooking, doing family jigsaw puzzles and as a space for homework. It's such a large space for doing various things at the same time.
Kitchen Project in Cowden, Kent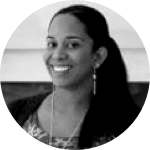 Working with Violet the designer was an absolute delight. The team ensured that all my desires were met and the fitter couldn't have been a more pleasant and accommodating guy.
Kitchen Project in Ightham, Kent
Our favourite features are the peninsula (we love the quartz), the hob, the larder. Also very happy to have an eye level grill.
Kitchen Project in Warlingham, Surrey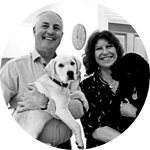 Ruach were extremely professional but also personal and friendly. Especially at the outset. We also had some helpful updates once the delivery dates were confirmed and the installation team were considerate, expert and helpful.
Kitchen Project in Oxted, Surrey
If you're looking for an experienced and honest team to help you achieve a beautiful and long-lasting kitchen, you're in the right place. Simply click the button below to start your journey now.