Kitchens Built With Simplicity In Mind
Ruach Kitchens have been based in the Sevenoaks area for over 20 years. We are well-known for our beautiful kitchens and exemplary customer service. 'Ruach' means spirit, a term which is close to our hearts. The busy hub of your home, we believe a kitchen must have spirit, as follows we trust that our genuine passion for what we do will bring your kitchen to life. Our love of interiors and dedication to crafting you the perfect kitchen will ensure the heart of your home is the embodiment of your personal spirit. It is our commitment to provide the best service and most stunning, high quality kitchens possible as we know they will change the way you experience your space forever.
Our kitchens come in a range of modern and traditional styles, each with their own characteristics to suit your space. Our award-wining ranges have been selected not only for their beautiful aesthetic, but also because of their impeccable quality. It is vital that your kitchen stands the test of time as well as looking sublime; no kitchen will exude luxury and sophistication if the finish isn't up to standard.
We have handpicked suppliers from Yorkshire and Northern Island for our highest quality traditional kitchens. The classic and shaker styles are known for their sturdy yet elegant construction. Our Northern Island makers, Inspired Furniture, handcraft a remarkable in frame collection. The intricate structure requires precision craftsmanship for the most flawless and hard-wearing performance. Our impeccable modern range is produced by the award-winning manufacturer Mobalpa, for the very best in chic French style and precise German engineering. German handleless kitchens are celebrated for their quality and durability, the sleek finish on these kitchens is second to none, establishing a truly impressive wow factor in your space. At Ruach Kitchens we are committed to supplying superior quality kitchens, we offer excellent guarantees on our ranges to promise our kitchens are as fantastic as we say they are.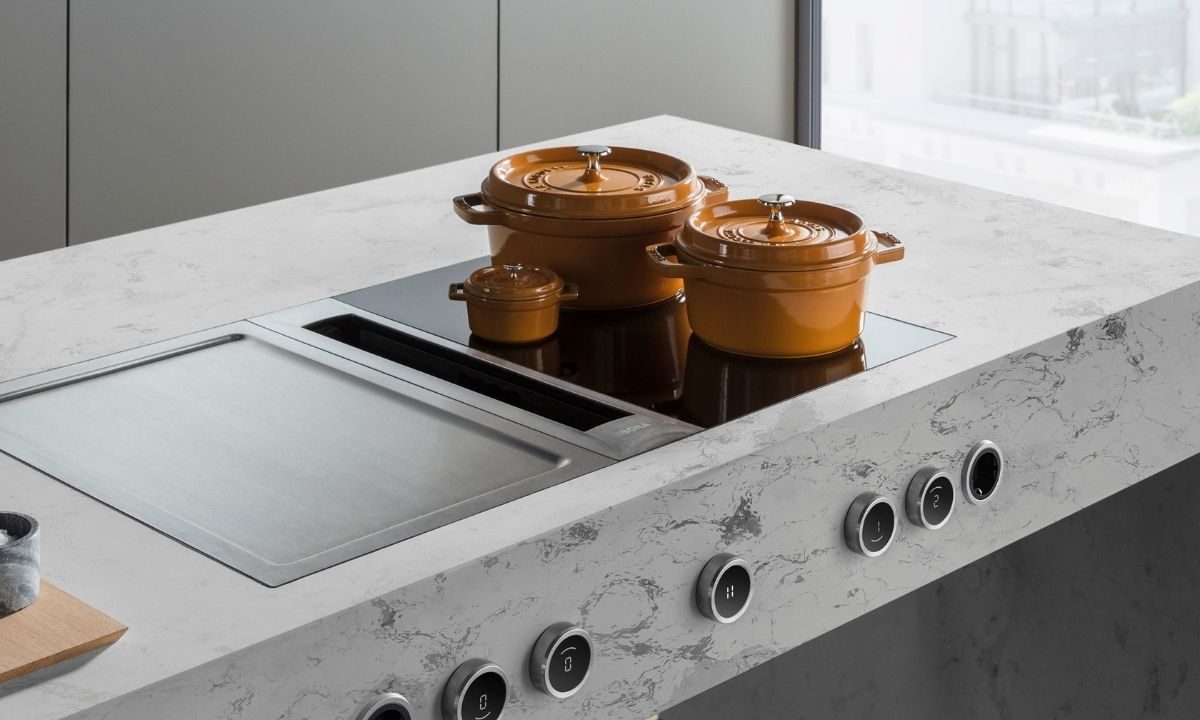 State of the Art Kitchen Appliances
Ruach Kitchens are partners with several trusted, leading brands including AEG, Miele, Bora, Neff and more, bringing you the latest in kitchen technology. Your kitchen must of course look stunning; however it is also a functional space and so considering exactly what appliances are best for you and your budget is high on our designer's to do list. The range of new technologies is mind boggling, from self-cleaning ovens that connect to your phone, to smart refrigerators, there are plenty of timesaving, hi-tech devices to transform your kitchen.
Find Your Perfect Sevenoaks Kitchen
We offer a wonderful variety of both modern and contemporary kitchens, ensuring there is something to suit every unique style and taste.
Contemporary- Our minimalist and modern kitchens look incredible in a modern home as well as adding edge to a period property. Innovative storage systems keep your kitchen tidy, creating clean lines for a striking aesthetic impact as well as superb functionality. With an impressive range of colours and finishes to choose from, your modern kitchen will be completely personal to you and your spirit.
Traditional- Timeless and elegant, there's nothing old-fashioned about our classic range of shaker and country kitchens. Give an authentic feel to a traditional property with all the sophistication and functionality of a modern kitchen. Our traditional range comes in a variety of finishes to create exactly the right atmosphere for your space, whether you are looking for a homely, farmhouse vibe or a refined and luxurious interior.
Our Beautiful Sevenoaks Showroom
Undeniably the best way to experience our stunning range of kitchens is to see them for yourself at our exclusive Westerham showroom. You can get a true understanding of the meticulous finish and exemplary quality of all our kitchen ranges as well as meeting our friendly team of designers. Fully furnished with beautiful accessories and the latest appliances, our showroom is the perfect place to browse for inspiration and ideas. Just 20 minutes from Sevenoaks, we'd love you to come and say hello, feel free to browse at your leisure or pick the brains of our lovely design specialists.
Choosing A Kitchen From Ruach Kitchens
Start your journey with us by booking a design appointment at our wonderful Westerham showroom. Discuss your needs with one of our talented designers. They will get a detailed understanding of how you use your kitchen including the flow of people through the space, to find a bespoke solution and design the perfect layout for you. Before our designer can put your project onto paper, we must get your space measured. Finding out the dimensions and existing utilities in the space gives us a starting point to begin perfecting your unique design.
Next you will be invited back for the unveiling of your stunning custom-made kitchen. Our designers will talk you through the plan, confirming you love every aspect of the design. An in-depth quotation ensures there are absolutely no hidden extras and you are clear on every detail. Finally, your kitchen in Sevenoaks becomes a reality as our trusted and highly experience installers begin fitting your kitchen. It is essential the installation process is executed to the highest standards so that your beautiful kitchen is faultless as it was when it left the manufacturer. We pride ourselves on working with the best team and offer a two-year workmanship guarantee so we can safely promise perfection. We trust you will be happy with your gorgeous finished kitchen, but should problems arise in the future, we will be there to fix them.
Testimonials
Great service and very happy with the kitchen! We use our fabulous large island all the time for eating, cooking, doing family jigsaw puzzles and as a space for homework. It's such a large space for doing various things at the same time.
Kitchen Project in Cowden, Kent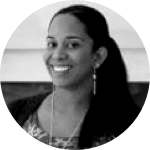 Working with Violet the designer was an absolute delight. The team ensured that all my desires were met and the fitter couldn't have been a more pleasant and accommodating guy.
Kitchen Project in Ightham, Kent
Our favourite features are the peninsula (we love the quartz), the hob, the larder. Also very happy to have an eye level grill.
Kitchen Project in Warlingham, Surrey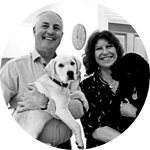 Ruach were extremely professional but also personal and friendly. Especially at the outset. We also had some helpful updates once the delivery dates were confirmed and the installation team were considerate, expert and helpful.
Kitchen Project in Oxted, Surrey
If you're looking for an experienced and honest team to help you achieve a beautiful and long-lasting kitchen, you're in the right place. Simply click the button below to start your journey now.