As with much of modern life, advancements in technology are changing how we use our kitchens. From self-cleaning ovens that cut down your list of chores to smart fridges that help you keep on top of your weekly shop, the latest revolutionary products offer to make your life much more convenient, giving you more time to spend doing what you love. If you're planning to update your kitchen, you'll want to ensure you choose the best appliances to suit your household and make your life easier. We've rounded up some of the top innovative, time-saving appliance technologies for you to consider.
Ovens That Do It All
In recent years, oven technology has changed dramatically. The latest models promise to turn even the worst, toast burning offenders into top home chefs. Miele's state-of-the-art ovens include a range of automatic cooking programmes that set the operating mode, temperature and duration for you. And their rapid cooling technology ensures your food won't overcook. More serious home chefs will benefit from Miele's moisture plus setting, which adds bursts of steam to your oven to ensure succulent yet crisp roast meats and wonderful, light and fluffy cakes. Once you've succeeded in your cooking endeavours, you can look forward to a quick clean up with pyrolytic and catalytic self-cleaning functions. Here at Ruach, we have a range of cutting-edge ovens from Miele, Neff, Siemens and Bosch to choose from.
Boiling Water On Tap With Quooker
What could be more convenient than having 100 degree boiling water ready to go at all times? Whether you're a bit of a caffeine addict or would benefit from speeding up those healthy midweek meals, a boiling water tap from Quooker could be the perfect addition to your kitchen. The first of its kind, not only will the Quooker tap provide boiling water on demand whenever you need it, but it can also help streamline your worktops and enhance your kitchen safety. You can try the Quooker tap out for yourself at our Kent showroom, or click here to read more product information.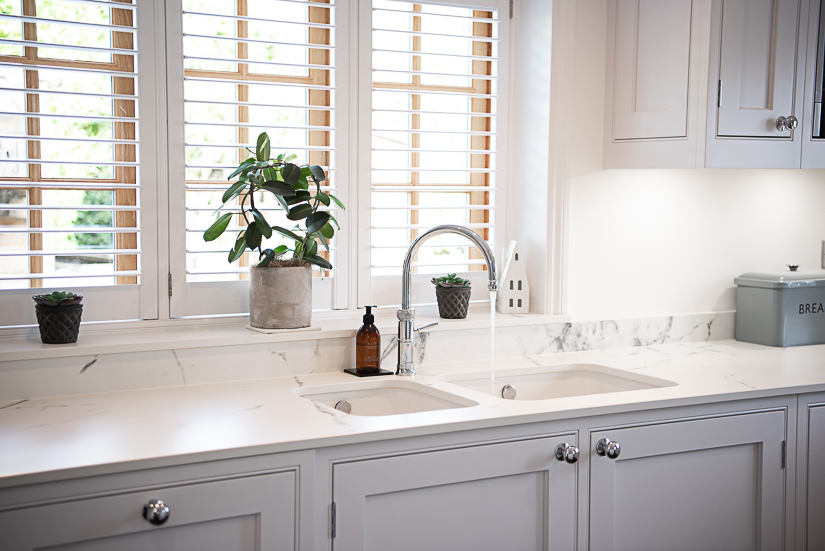 Innovative Extraction Hobs From Bora
If there's one appliance that has truly revolutionised the kitchen in recent years, it's the Bora downdraft venting hob. The combination cooktop extractor gives you the freedom to position your hob anywhere in your kitchen without an annoying cooker hood getting in the way. Bora's innovative, award-winning design doesn't compromise on functionality. Their stylish extractor hobs quietly and effectively draw odours right from their source, establishing a clean and healthy cooking environment. You can even personalise your Bora system with a choice of induction, teppanyaki or gas cooking surfaces to match your needs. And best of all, any part that needs cleaning can be easily removed and popped in the dishwasher. Find out more by clicking here.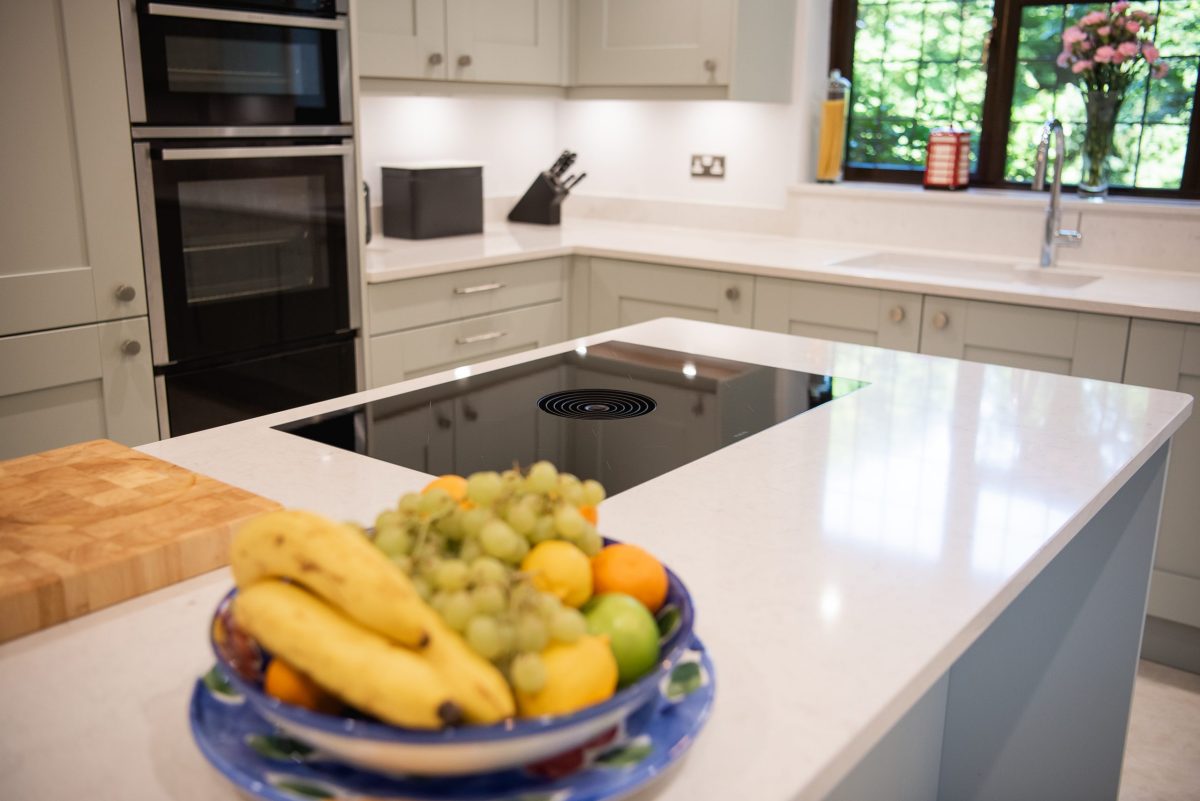 Smart Kitchen Appliances
Smart technology now features in a wide range of different kitchen appliances, including ovens, fridges, microwaves and more. These wi-fi enabled appliances can be controlled using voice command technology or via an app on your phone. Though smart appliances are more expensive, they offer amazing benefits, from helping knock money off your electricity bills to making everyday chores much easier.
Inspiring Ovens
Ovens are one of the most important kitchen appliances. And now, with so much choice available, you can find some amazing smart ovens that don't just look sleek and stylish but will transform how you use your kitchen.
Operate your oven remotely — the latest smart ovens from leading brands are designed to operate through mobile apps such as Home Connect and Miele@home. This technology allows you to control aspects of your cooking remotely, which comes in handy should you wish to pre-heat your oven before you get home from work or stop food from burning if you're late home from the shops.
Voice-activated control – smart voice control allows you to talk to your oven. You can tell it to turn on, change temperature, or even ask how long until dinner's ready.
Watch your food cook – some smart ovens come with a built-in camera that sends an image to your phone, allowing you to check the progress of your dish. This is the ideal gadget for perfecting a cake or souffle, as opening the oven door can cause disaster!
Send recipes to your oven – many smart ovens come linked to a recipe app which means the oven will automatically adjust to the settings matching the recipe you've selected.
The Intelligent Fridge
Imagine never forgetting an item at the supermarket again? Or not having to continually monitor and check the expiration date on your fresh food? Today's smart refrigerators come with a variety of features and options to make your life easier. Here are some of the ways a hi-tech fridge can help:
Find recipes to update your shopping list with and share through your phone.
Write your shopping list on your fridge before you forget and sync it with your phone.
Prevent food waste by getting notifications about food that's going out of date.
Keep food fresher for longer by setting the temperature of different compartments.
Never forget to change your water filter again by getting an alert.
Check the contents of your fridge while you're at the supermarket.
Keep your family organised with touchscreen calendars, whiteboards and notes.
Smarter Laundry
Though less talked about than the ingenious smart ovens and refrigerators, smart washing machines can likewise make tiresome weekly chores easier, even preventing those costly and annoying mistakes. Alongside wi-fi enabled smartphone controls; features can also include innovative drums that automatically detect the type of load you've put in and choose the best cycle and detergent dosage.
Wake Up To Fresh Coffee
And the final word on luxury — smart coffee machines can be controlled remotely, allowing you to effortlessly enjoy a quick pick-me-up when you need it most. You can even set your Fitbit to activate your coffee maker as soon as it registers you are awake, so you have freshly made coffee as soon as you step out of bed!
Our Appliances
At Ruach, we partner with some of the top, market-leading brands, including Miele, Neff, Siemens, Bora and Quooker. To discover more about the amazing benefits our appliances have to offer and explore which products best suit your individual needs and budget, why not talk to one of our professional kitchen designers? Get in touch with our friendly expert team now by calling 01959 457008 or emailing [email protected]. Or click here to book a free design appointment now.